The Strategy & Biz Ops Getting Started Guide
Kenton Kivestu, ex-Google, ex-BCG, RocketBlocks Founder
Publishled: December 28, 2020
Over the last decade, the strategy & biz ops function at tech companies has exploded in popularity!
From big tech companies like Google to rising unicorn startups, like Asana and Gusto, biz ops is becoming a critical part of how companies strategize, plan and execute.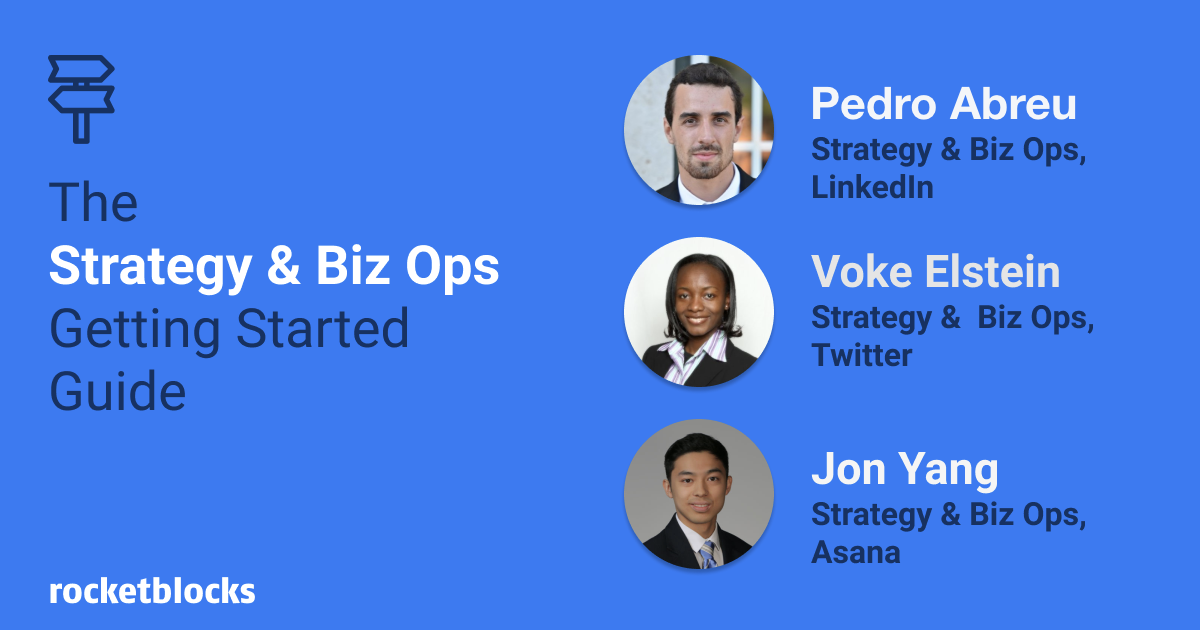 Who is this guide for?
This guide is written specifically for people who want to learn all about the role and opportunity. Throughout the course of the guide, we'll focus on answering key questions such as:
Where does the content come from?
This content comes directly from expert strategy & biz ops practioniers with experience at LinkedIn, Twitter, Gusto, Disney, Asana and Walmart Labs between them.
They've pooled together their collective wisdom of over 20+ years of experience, organized it into an easy to follow guide (outline to the left) and made it available to you 100% for free.
Get real interview questions. Learn from sample answers from BizOps leaders with experience at Google, Uber, Opendoor & more. Plus concept reviews and premium 1-on-1 Expert coaching.