Amazon metrics: helpful benchmarks for Amazon interviews
Kenton Kivestu, ex-Google, ex-BCG, Founder at RocketBlocks
Published: March 1, 2019
If you're interviewing for product management roles at Amazon, a key step in your preparation should be understanding the core trends in their business.
To help, we've assembled an Amazon data pack, sourced from Amazon's annual filings, company statements and press releases and relevant market research. NOTE: Primary sources (e.g., Amazon filings) are used when available and estimates are built using other available public information (press releases, 3rd party research, etc.).
Why familiarity with Amazon metrics helps in product manager interviews
Thankfully, no one will ask you a direct question about some Amazon metric (e.g., "How many Prime subscribers did Amazon have in 2015?").
However, it's very likely that certain interview questions will require familiarity with the nature of Amazon's operations and scale.
For example, consider the following potential Amazon PM interview questions:
How could we grow AWS revenues by 25%?
What new retail segment should Amazon pursue?
How could Amazon double the number of Prime subscribers?
In each of the aforementioned interview questions, understanding key Amazon metrics helps tremendously. For example, if you didn't know that Amazon has around 100M Prime subscribers, you wouldn't properly understand the implications of trying to double Prime subscribers. Thus, knowing the right context and metrics plus sharpening your PM interview skills can help set you apart.
💡 Shameless plug: Our PM interview drills can help
Timeline of Amazon's major product launches and notable acquisitions
First, let's look at how Amazon's evolved since its founding in 1995 to a global powerhouse and second company to ever hit a trillion dollar market capitalization.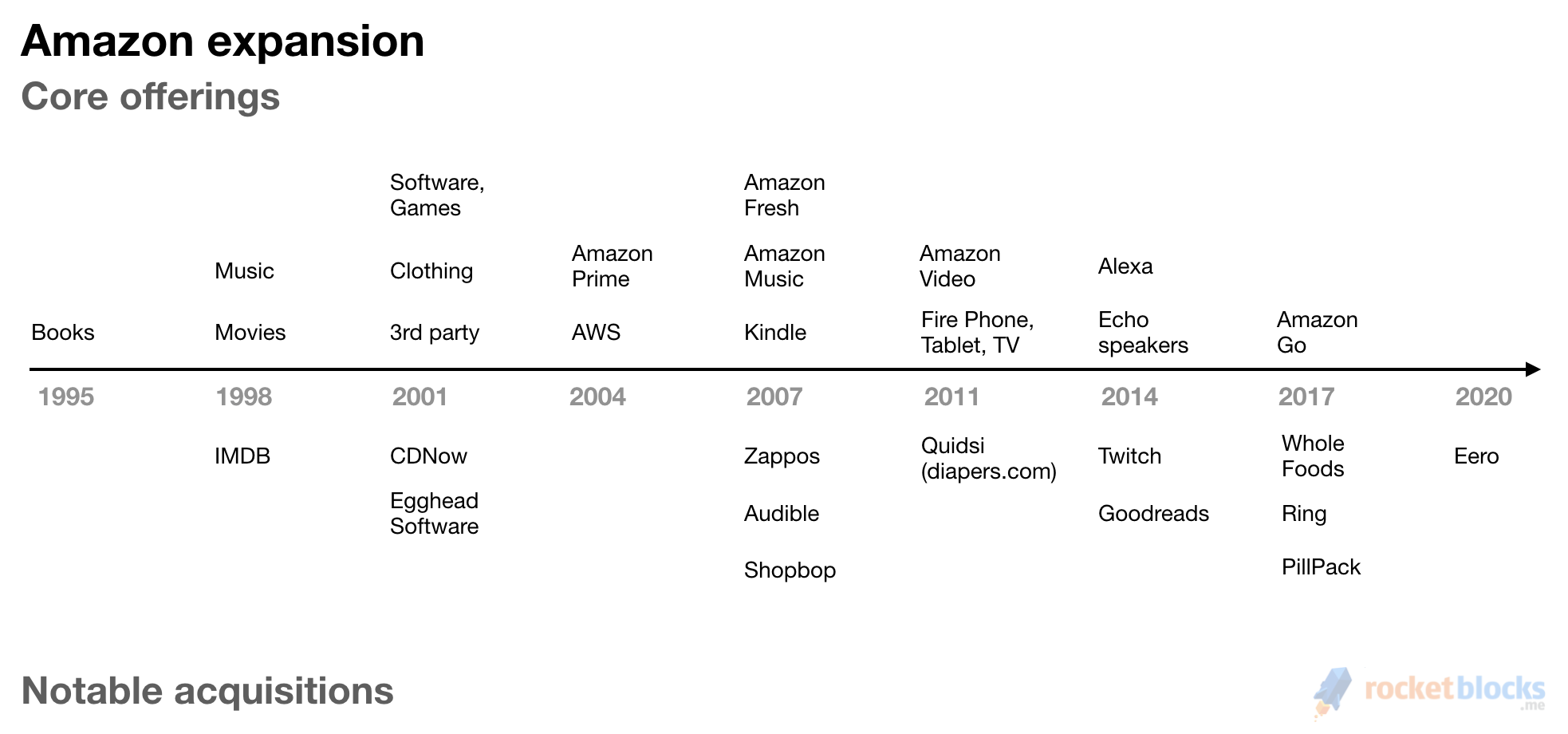 An increasingly diverse set of product offerings
In terms of product portfolio, Amazon in unique, relative to its big tech brethren like Google and Facebook. It's significantly more diverse. For example, they've spanned the product spectrum from the mundane (e.g., selling diapers) to cutting edge, technology offerings like AWS to entertainment with Amazon Prime Video and Amazon Originals.
Additionally, this willingness to enter new product categories appears to be increasing over time. Whereas initial expansion in the 1995 to 2001 timeframe focused on new categories of goods to sell (e.g., music, movies, clothes), Amazon's recent expansion has moved into hardware (e.g., Kindle, Echo), physical stores (e.g., Whole Foods, Amazon Go), pharmaceuticals (e.g., Pill Pack) and internet of things (e.g., Ring, Eero).
Buying their way into new opportunities
On the acquisition front, we see two patterns emerging: 1) buying companies to augment existing categories (e.g., Goodreads compliments book selling, Kindle, etc.) and 2) buying companies to enter new spaces (e.g., Eero for routers, Twitch for gaming).
In the mid-2000s, acquisitions centered around the first strategy: expanding their retail footprint into clothing (e.g., Zappos, ShopBop) and sundries (e.g., Diapers.com). More recently, acquisitions have largely been focused on the latter: establishing footprints in new business lines (e.g., online gaming with Twitch or groceries with WholeFoods).
Amazon annual revenues and YoY growth
Now, let's jump into looking at Amazon's annual revenues and their revenue growth rates.
In their annual filings, Amazon breaks out revenue into three key segments: North American revenue, International revenue and AWS revenues. At a glance, we can see that each key segment is growing at a healthy clip.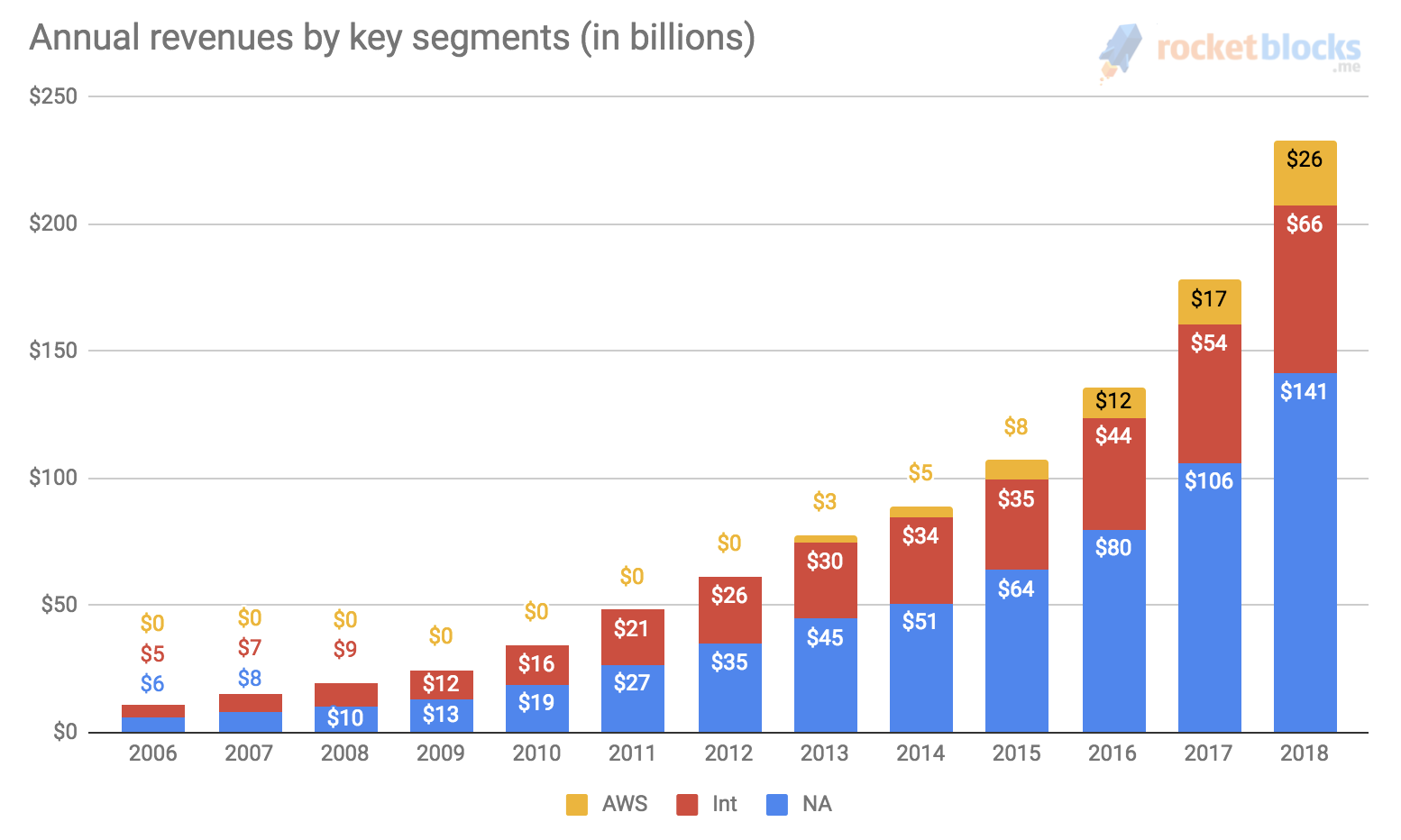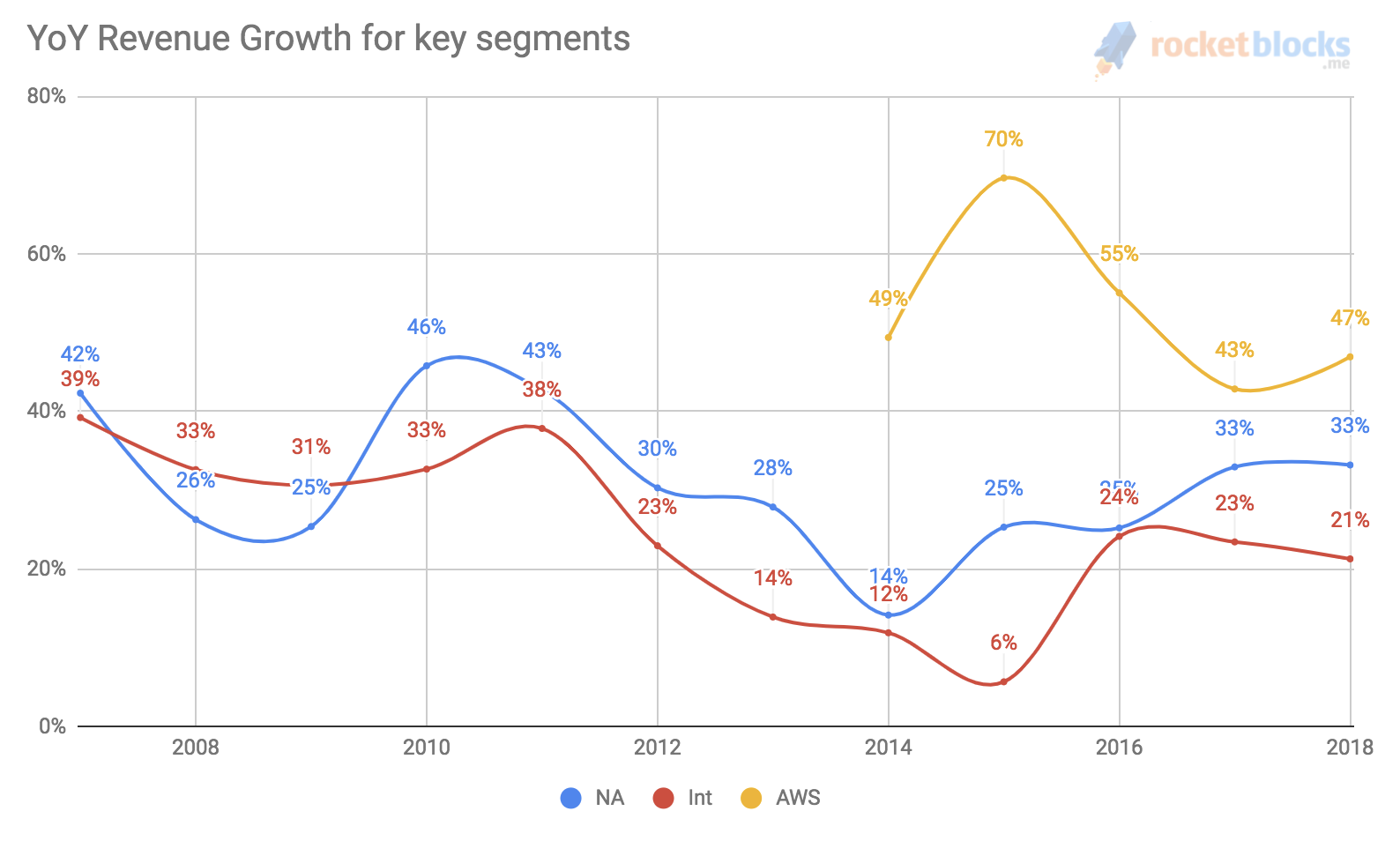 Amazon annual revenue take aways:
In the last decade, Amazon has grown revenues over 10X, from about $20B in revenue to $200B+.
The bulk of Amazon's non-AWS revenue is from NA (~70% in 2018), so the international upside in front of the company is still huge.
AWS is a giant business in and of itself, generating nearly $30B in revenue (about 3/5th of Facebook's 2018 revenue) in 2018
Despite the massive numbers absolute numbers, Amazon is continuing to turn in impressive YoY growth.
Amazon quarterly revenues
Given that Amazon's core business is online retailing, it's worth zooming in on quarterly numbers to understand how seasonality impacts their sales.
The answer is simple: seasonality has a dramatic impact - spiking Q4 revenues annually.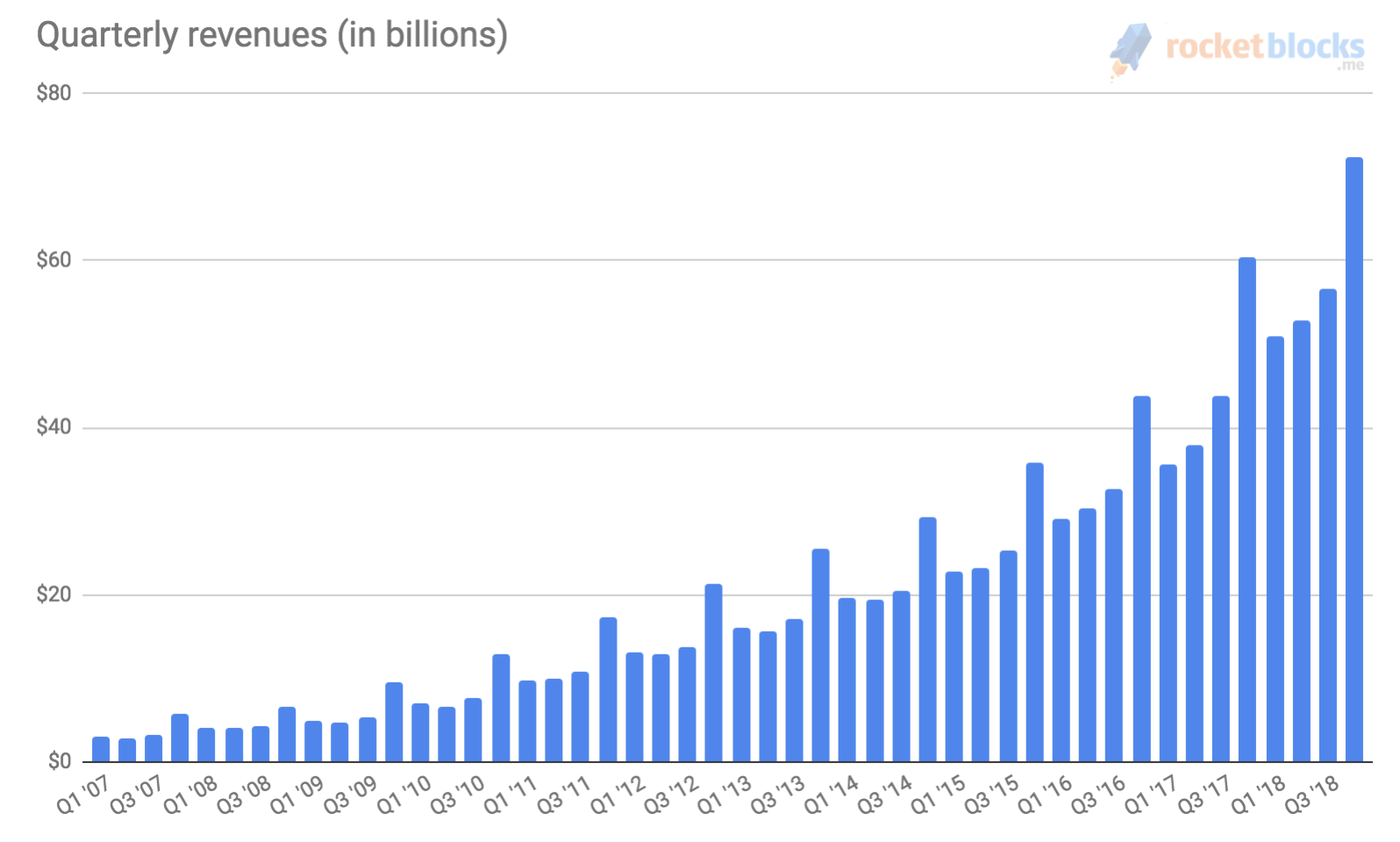 If we plot the quarter-over-quarter growth rates (see below), we can visualize the impact of retail seasonality on Amazon's revenue trend over time.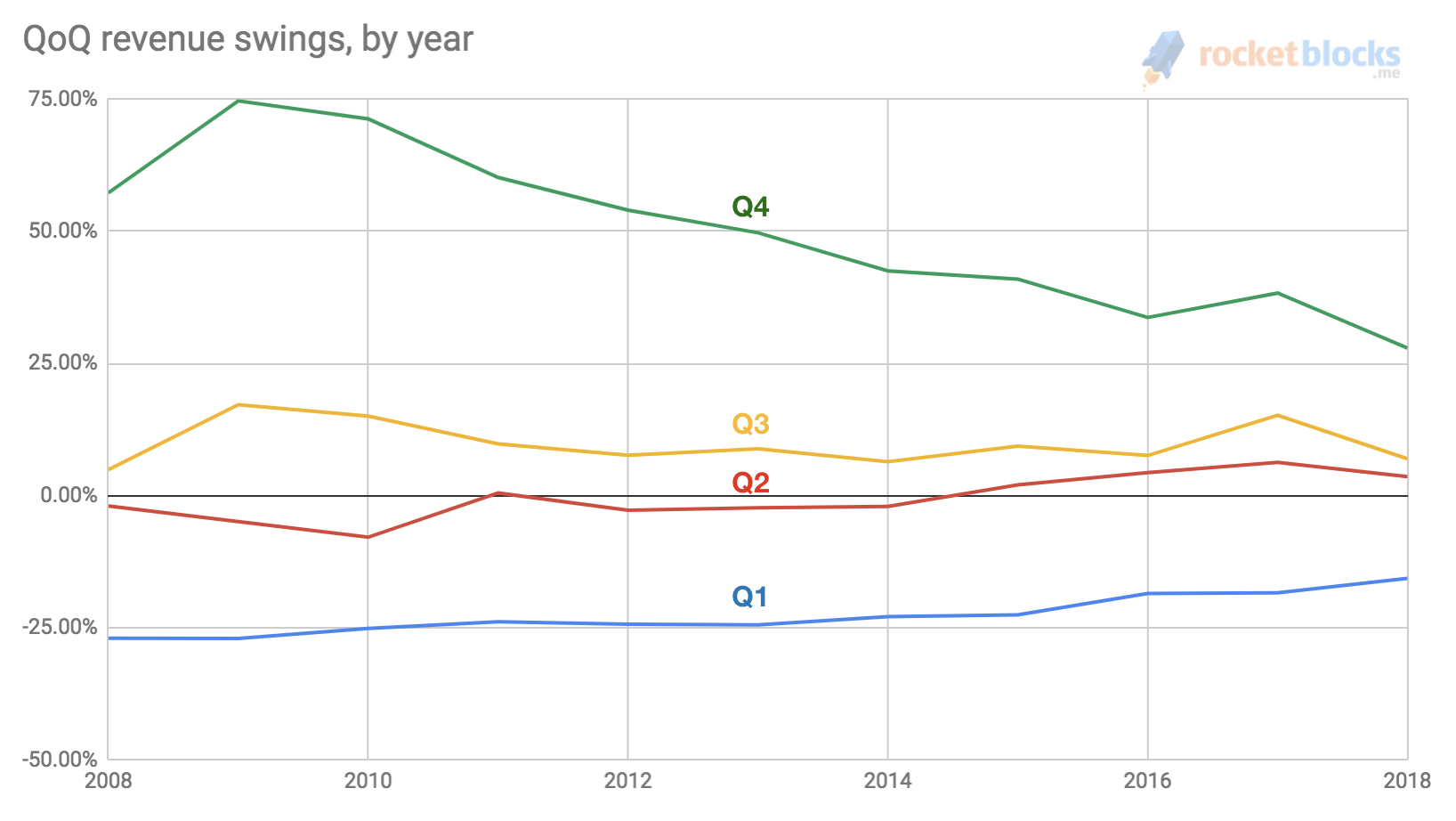 Amazon quarterly revenue take aways:
The holiday "rush" in Q4 is dominant when looking at the quarterly trend, with Q4 often spiking about 25% QoQ.
As Amazon has diversified product offerings, we can see the "smoothing" out of the seasonality - the Q4 QoQ spikes decline from around 70% to around 25%
Zooming in on the smoothing out of quarterly revenues
What's driven the steady smoothing out of quarterly revenues? Two things: Amazon has entered new businesses that don't exhibit seasonality (e.g., you need Whole Foods groceries year round) and, to a lesser extent, Amazon has shifted buying behavior with things like Prime and Prime Day.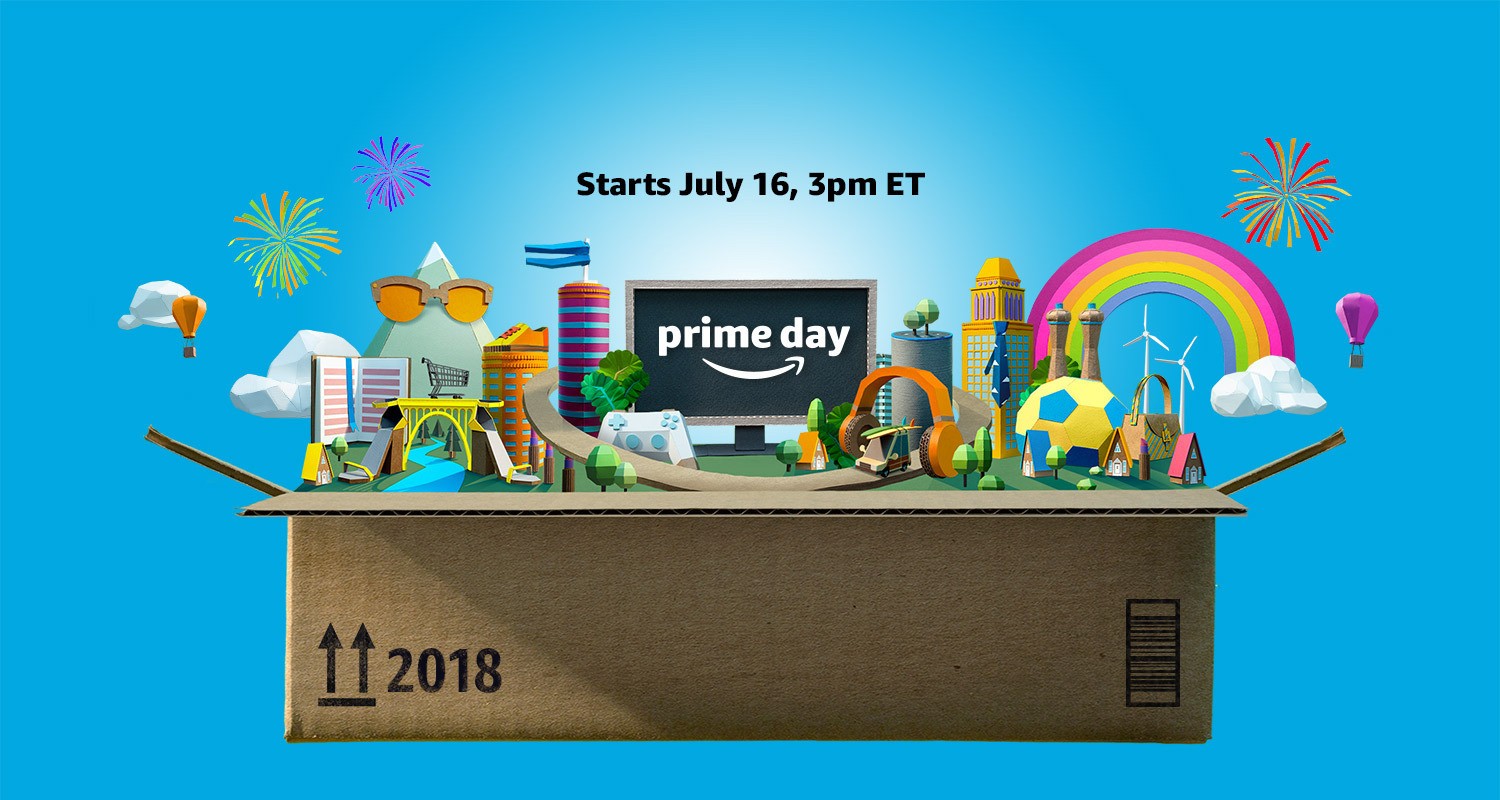 Since Prime reduces the cost of buying (e.g., free, fast shipping), it encourages people to use Amazon for regular purchases and not just holiday "splurge" spending. In addition, specific tactics like Prime Day, which strategically falls halfway between the Holiday seasons gets people spending in the off-season.
Amazon prime subscriber growth
Finally, let's look at Amazon's core subscription offering: Amazon Prime.
This is an important metric to look at for Amazon because it provides a sense of how many consumers they're "locking in" to their platform (since Prime membership often encourages customers to give Amazon first preference before looking elsewhere).
To do this, we utilized Amazon's single public statement about Prime members numbers (they announced 100M subscribers in April, 2018) and combined it with market research on Prime growth to triangulate their growth curve.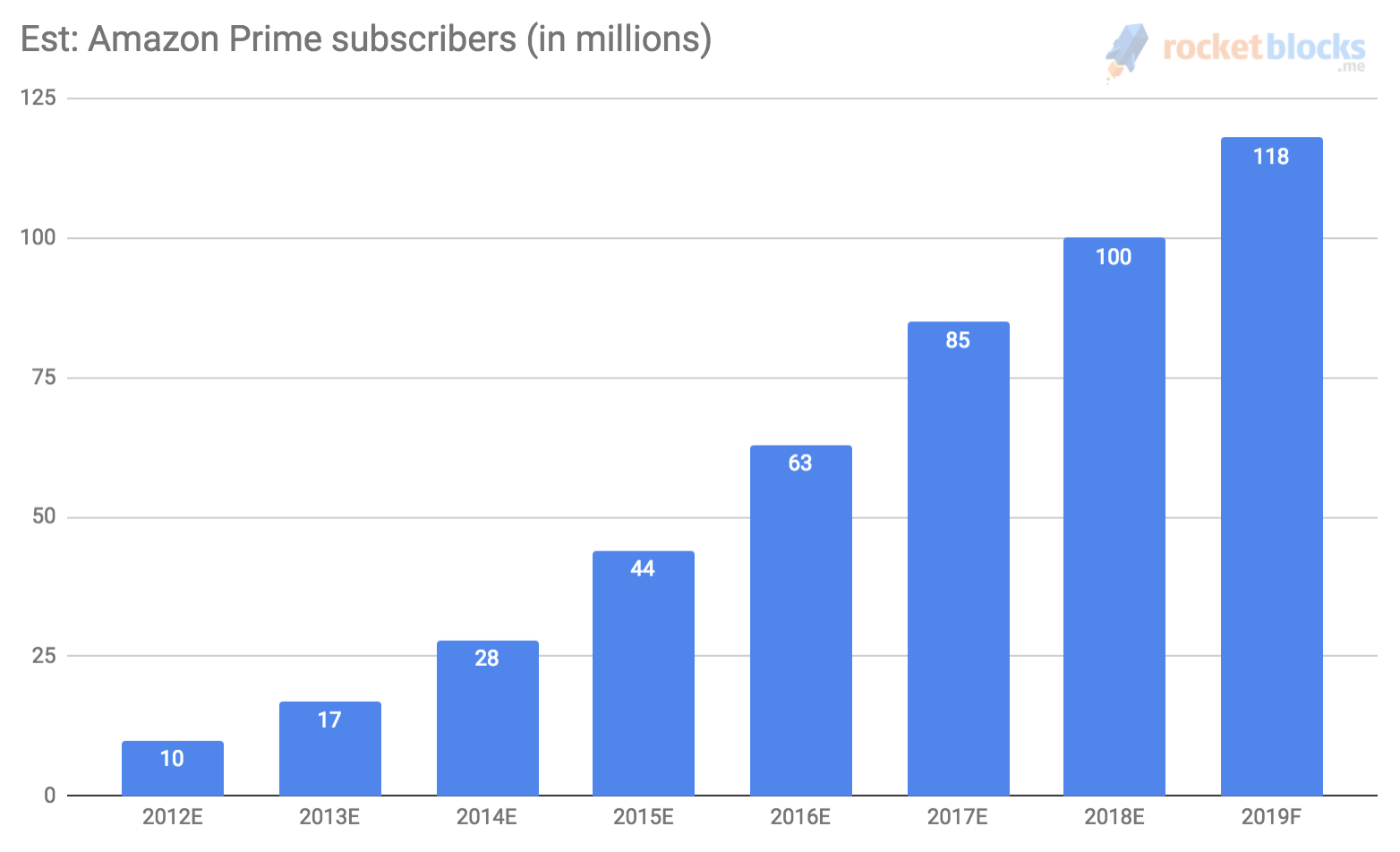 Key takeaways from Amazon's Prime growth
As with Amazon's overall story, the growth in Prime subscribers is impressive and it appears the free-shipping offerings combined with the other goodies (e.g., video content) is working.
100M subscribers at $129 annually means that Amazon is netting just shy of $13B in Prime subscription revenue each year.
Summary and next steps
Amazon's scale and success to date is staggering.
Understanding how the company has grown over the years, both organically and inorganically (acquisitions) is helpful context on the company's trajectory and the key challenges its product manager core will face in the future.
Finally, a good next step is digging into the operational philosophy they used to drive this success: 14 leadership principles Amazon tests in their product manager interviews.
Real interview questions. Sample answers from PM leaders at Google, Amazon and Facebook. Plus study sheets on key concepts.
---