How much does a Google PM make?
Kenton Kivestu, ex-Google, ex-BCG, Founder at RocketBlocks
Published: May 30, 2020
Clarifications | Base salary | Annual bonus | Equity grants
The simple answer: between $224K - $348K annually.
But, let's break down that total compensation into three buckets: salary, annual bonus and equity grants.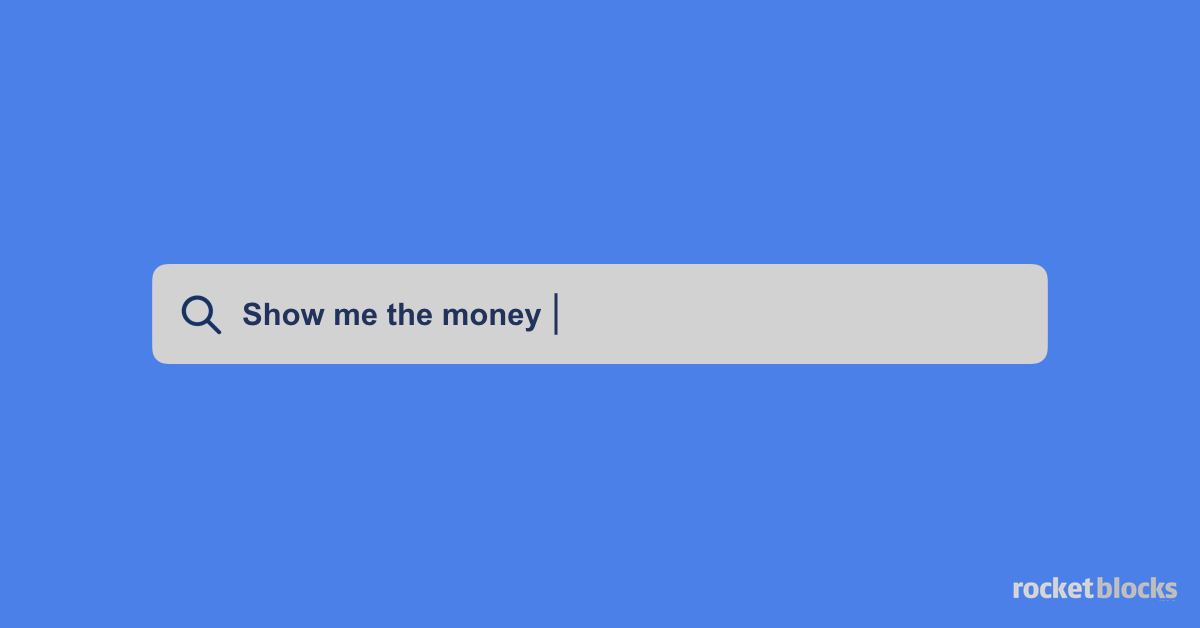 Role and level clarification
To answer this question, let's qualify what we mean by Google PM.
First, we're specifically talking about the role of product management, not similar but different roles like product marketing management (PMM) or technical partner manager (TPM) or project manager.
Second, within the product management role, there are various "bands" that Google maintains. On the entry level, there are Associate Product Managers (APM), which are typically junior PMs hired directly out of undergrad or after 1-2 years of experience. On the senior end, there VPs of Product, which oversee large PM teams. This is what the core bands look like:
APM - a junior PM right out of school or with 1-2 years experience
PM - oversees a product, typically does not manage PMs but may mentor unofficially
Sr. PM - oversees a large product, may manage 1 PM or may be an individual contributor (IC)
Group PM - oversees a product group, often manages 2-5 PMs
Director of Product - oversees a product area, often manages 5 - 10 PMs
VP Product - oversees large product teams
The vast majority of product managers at Google are in the PM band, because the APM program is relatively small and run in cohorts and Google prefers to maintain a flat organization, meaning less slots for senior PMs.
In this post, we'll focus on the PM level.
"Rocketblocks was essential in my PM internship prep. Overall, RocketBlocks allowed me to develop crucial PM interviewing skills without which I could not have landed multiple internship offers." -- Anurag Ojha, incoming Google PM, Darden MBA
Base salary
Base salary for the PM roles is often between $140K and $200K.
A couple of key factors drive that variance. The first is your level, within the APM band and the PM band there are multiple levels and the level you're at will be a key driver (e.g., PM level 3 might get a $200K base while PM level 1 might get $140K base).
While it's likely obvious, it's worth pointing out that Google will determine your level based on both the years of and quality of experience you bring to the table. If you've got say, five great years of PM experience, and Google makes you an offer as a PM but believes you're very close to the Sr. PM band, you might get a PM level 3 offer and your base salary will reflect that.
The second driver is the group you're joining (e.g., Google Cloud vs. YouTube). The third is the office your offer is attached to (e.g., San Francisco, Seattle, Austin, etc.) since Google does adjust for cost of living.
Annual bonus
Google sets a target bonus percentage for each position, meaning that each year they target paying a percentage of the base salary as a bonus.
Often for PM roles, the target bonus will be between 15 - 20%. For example, if your base salary is $150K, the target bonus is 20%, you'd have a target bonus of $30K.
However, it's important to remember that the bonus is structured as a target and whether the actual bonus is above or below that target is driven by a mix of company performance (whether the company meets, exceeds or falls short of its goals) and your own performance, as measured by Google's PERF system (performance evaluations).
Equity grants
Last, but certainly not least, let's discuss the equity component.
Often, the amount of equity granted annually is equal to somewhere between 45-60% of the salary - that's quite a hefty equity kicker! For example, taking a $150K base salary and a 50% equity kicker that would mean an annual $75K in RSUs (restricted stock units) granted.
It's important to note here that for all tech salaries, product managers included, the equity component has the largest variance. And this is because companies often use it heavily to attract top talent to the company or attract specialized talent in a particularly important area.
For example, if you are a PM with solid experience in autonomous vehicles, a hot space with intense competition and an area Google is betting heavily on with its Waymo unit, you might see equity kickers of 100% or greater - which obviously can have a huge impact on total compensation.
NOTE: Equity grants at Google, and most other tech companies, are done on a 4-year plan. So an offer to join Google as a PM might come with an equity grant of say, $300K of Google RSUs to be distributed over 4 years, with a 1-year cliff and monthly vesting after that. Or other words, the PM can expect $75K of equity a year ($300K / 4 years).
Summary
Ok, so let's put this all together and look at total annual compensation.
If you've ever had any doubt about why Google gets millions of resumes a year, you'll be able to put those to rest now. Total compensation for a Google PM looks like the following:
Total annual compensation: $224K - $348K

Base salary: $140K to $200K
Target bonus: $21K to $40K
Equity kicker: $63k - $108K
That's some good living!
If you're interested in reaching more about the job and career path of a product manager, we recommend checking out our PM Getting Started Guide and if you're interviewing at Google, check out our post on Google PM interviews.
Real interview questions. Sample answers from PM leaders at Google, Amazon and Facebook. Plus study sheets on key concepts.