Product Marketing's collaboration with Growth Marketing
Chad Meirose, Product Marketing Manager at Lyft
Published: May 4, 2022
Data & Users | Areas of collaboartion
Product Marketing roles can touch various parts of a business depending on B2B/ B2C/B2B2C focus. On the consumer side, product marketing managers can create strong relationships with growth marketers to deepdive into customer data and its implications, perfect their product narratives, and strengthen channel strategy for GTM planning.
Through this blog, I hope to share insights into the strengths and advantages of product marketing partnering with growth marketing teammates when it comes to analyzing funnel data, experimentation, and engagement/retention strategies. Depending on company size and structure, this relationship can take many forms -- so it is worth noting this is how I've partnered with Growth in a smaller, growth stage company.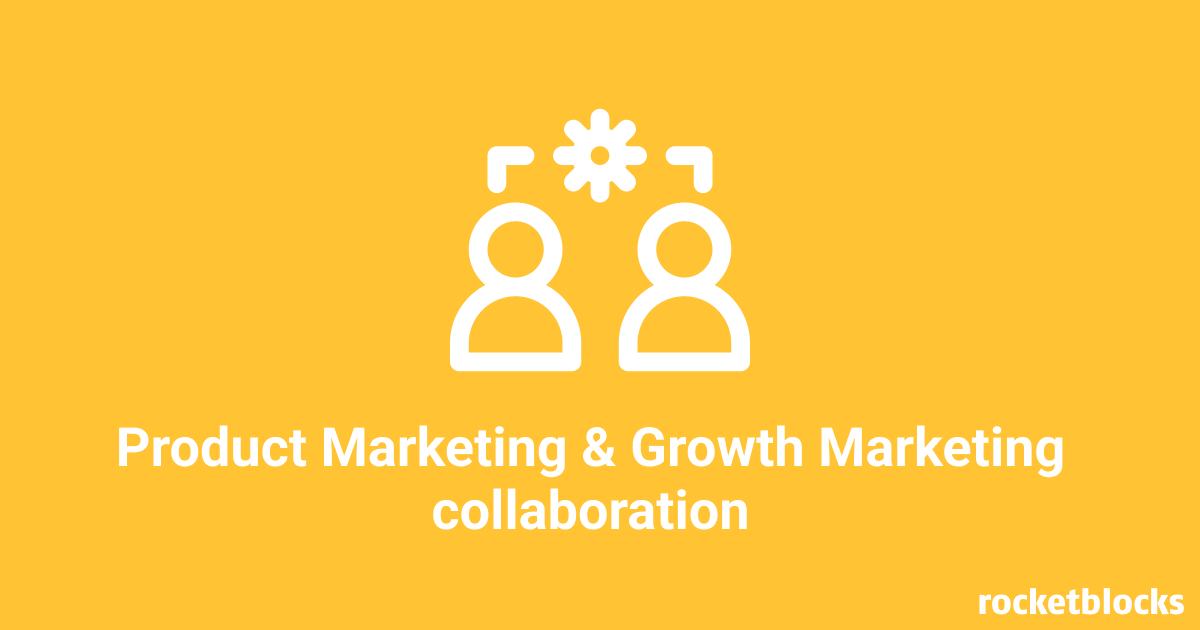 Specifically, the following examples come from working at an edtech company focused on shipping its messaging product to k-12 teachers, students, and the guardians of students in these classrooms.
Connecting Product Marketing and Growth Marketing: Data and Users (Top)
As the product marketer, you're in charge of advocating for the users and ensuring their product experience meets their needs, delights them, and ultimately adds value to their lives. In addition to the usual engagement campaigns sent to engage and activate users, the crucial marketing experience, I'd posit, for users is lifecycle marketing and how it sets up users for a successful customer journey.
Working closely with Growth Marketing, Product Marketers can ensure that the holistic audience and/or product narrative tells a complete and fitting story for the ongoing communications users are receiving. The attention to detail in messaging and positioning here can help tell holistic stories that delight users. Furthermore, when product launches fit into the lifecycle narrative users are receiving, it gives the positioning and messaging of a newly launched product an added "push."
When launching our messaging product for teachers, the precision of the value proposition to use messaging resonated with the onboarding teachers received; driving the value to teachers and increasing activation across the product. The more consistent and poignant the message, the more it sticks and resonates with your users.
To that point, the collaboration between Product Marketing and Growth Marketing strengthens the understanding of the customer. Tying together user data with user research offers marketers greater abilities to tell resonating product stories. When conducting user research as a product marketer, Growth Marketing has offered greater insight into usage behaviors that allowed me to refine my interviews and ask concise questions that got to the germ of what I was hoping to learn from users.
For example, using Growth's insights to understand drips and spikes in user activation as well as funnel analysis helped add nuance and color to the qualitative responses a product marketer will receive in user interviews. And, to that point, provide product marketers with necessary information to make compelling suggestions to the Product team. Influencing Product's roadmap is significantly easier when marketing can provide a recommendation with synthesized qualitative and quantitative data that provides forecasted impact.
💡 Shameless plug: Our PMM interview drills can help
Collaboration between product marketing and growth marketing (Top)
Connecting the dots to fully understand the user, as mentioned, allows for greater marketing impact within the organization and influence on the product teams. Below are key marketing initiatives that a strong product marketing and growth marketing relationship can bring to an organization.
Positioning and Messaging
Differentiation. What makes your product the one for users to choose in the midst of every other offering on the market. After conducting user research to understand the market and the customer, aligning with Growth can support experimentation to test which messaging and/or value proposition will stick with customers and lead to activation.
After a Product Marketer has crafted value for a product, Growth Marketing can assist in understanding the value of a product's positioning and what channels will drive marketing.
Go-to-market (GTM) Strategy
After a Product Marketer has helped craft and refine the messaging and value of products, a core responsibility is bringing the product to market. Typically goals for this launch will anchor on growing top of funnel awareness as well as creating value for customers that eventually leads to adoption.
Partnering with a Growth Marketer allows for the right planning to amplify a product's value for users. Growth Marketers, through testing and experimentation, can provide guidance to a Product Marketer when aligning messages to channels and the volume and amplitude in which customers receive messaging. This level of nuance a growth marketer provides to a campaign allows for a wider top of the funnel in addition to driving users across the marketing funnel.
Adoption, Retention, and Segmentation
Customers will all find value in a product that meets their needs, but not all in the same way. That's where understanding user personas and segmentation will allow for marketing to stick and drive adoption. As users begin to interact with marketing campaigns, it will be important to make sure the right messaging is touching users at the right time in their journey of using the product.
As customers begin to engage with marketing campaigns, it will be important to ensure they are making the ideal user journey to adopting your product. Growth Marketers can help with targeted marketing by testing which messages, when, and how they reach users drive customers to understand product significance. Through experimentation and testing, Growth Marketers can share results with Product Marketers who can then take learnings to better marketing programs and influence overall product strategy with the Product Team.
Likewise, when it comes to retaining users, Growth Marketing can share important user journey and activation information with product marketers. Funnel analysis allows product marketers to understand where users are dropping off, what actions are being completed, which are going undone, and understanding a full picture of customer behavior with a product or platform. The user behavior informs a Product Marketer on areas that may need iteration, refining, or more communication to provide greater value to users.
In my experience with EdTech, a strong partnership with Growth Marketing allowed for us to better understand what Customer Education was needed when it came to adopting products for the classroom across user types (teachers, students, guardians, and district administrators) as well as understanding nuanced use-cases that we could incorporate into our marketing campaigns to drive usage (i.e. driving adoption and value of a messaging tool).
Having a strong understanding of behavior and drivers for engagement across user types is where the segmentation driven by Growth is crucial. Each segment (or group of users clustered together because of similar usage patterns or demographics) has unique usage patterns that growth can help PMMs adjust marketing campaigns to best reach each user.
Lifecycle Campaigns
Reinforcing value and amplifying the reach of marketing campaigns is great support Growth Marketing provides Product Marketing during a launch or standalone campaign. A key connection that comes from the partnership between a Product Marketing Manager and a Growth Marketing Manager is the ability to create complementary campaigns that add nuanced value to users and customers.
The Growth Marketer can take the message and CTAs of launch campaigns and amplify and reinforce value through the customer journey and activate users to engage with campaigns or products.
Experimentation
In my opinion, however, the best contribution from Growth Marketing is their ability to experiment and support Product Marketing in finding entry points to customer adoption. Working with Growth Marketing Managers has been great for also helping me sharpen my analytical skills and ability to read raw data and turn it into actionable insights informing my planning and execution as a Product Marketer.
Ultimately, the partnership between Growth Marketing and Product Marketing is great for finding that nuanced understanding of the user. With the creativity and strategy set by the Product Marketing Manager, utilizing the data analysis, customer journey understandings, and channel strategy of the Growth Marketing team leads to the most successful campaigns to engage consumers.
Real interview questions. Sample answers from PMM leaders at Google, Facebook, Amazon, Uber, PayPal and more. Plus study sheets on key concepts like positioning, GTM & more.