Full cases from RocketBlocks
Video cases | Peer practice cases | Self-paced cases
The best way to improve your chances of getting an offer in your interview is to practice. In addition to our 1000s of targeted drills, we publish three kinds of full cases to help you in your journey:
Video cases - Will help you in two ways.
First, if you are just starting out in your journey you can watch a few cases to get a sense of what "good" responses to a case look and sound like. If you've never seen a real basketball game and don't understand what you're trying to do, your practice will be less effective and efficient.
Second, is to compare your responses to Expert responses for the same case. We have example Expert video responses for many of our self-paced and peer practice cases. We highly recommend that you attempt these cases on your own (or with a friend) first, before watching the Expert responses.
Peer practice cases - Are designed to be completed with a peer, either in person with your classmates or friends, or via our peer marketplace (subscription required for access). We publish a new peer practice case every week, and are always open to suggestions for the kinds of cases that would be most helpful to you. Email us at support@rocketblocks.me if there's a particular industry or case style you are hoping to practice.
Self-paced cases - Are designed to be completed on your own. We'll step you through a 7 section case which will test you on structured problem solving, analytics, brainstorming, and synthesis. Once you've completed each section, we'll share answers from our Experts as well as top answers from RocketBlocks users of the past.
Video case library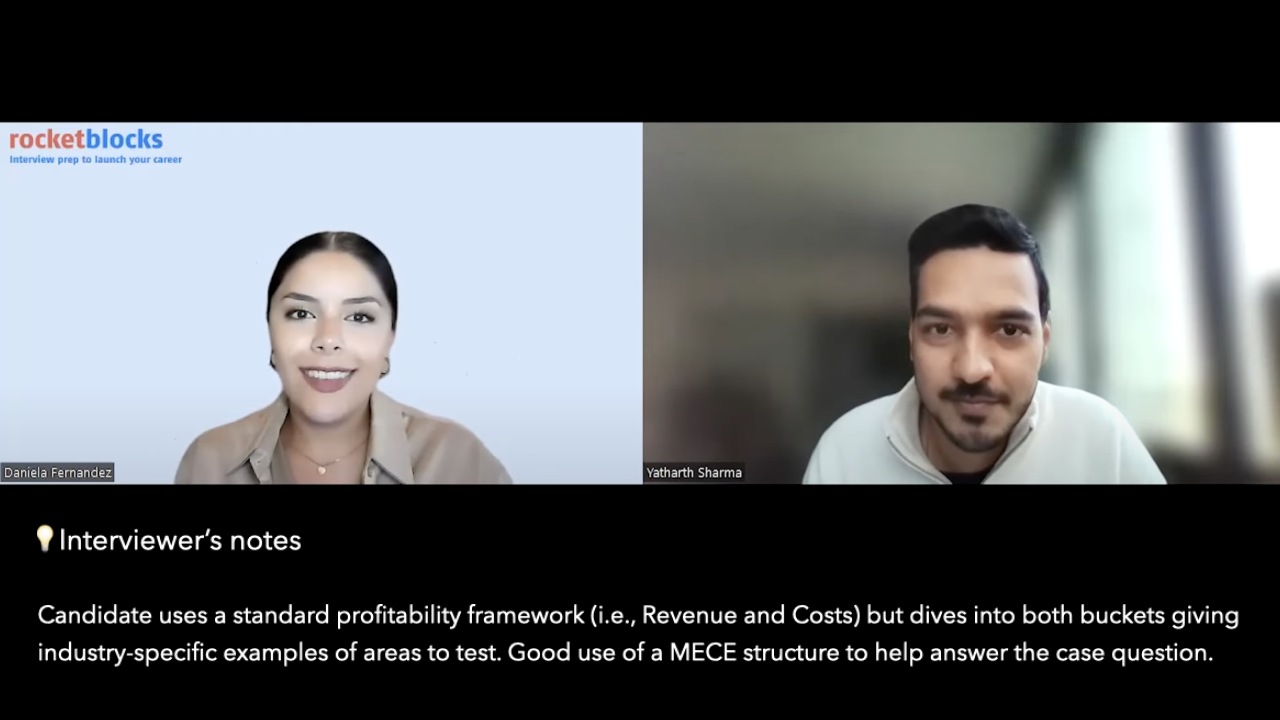 Two RocketBlocks Experts work through a profitability framework
Peer practice cases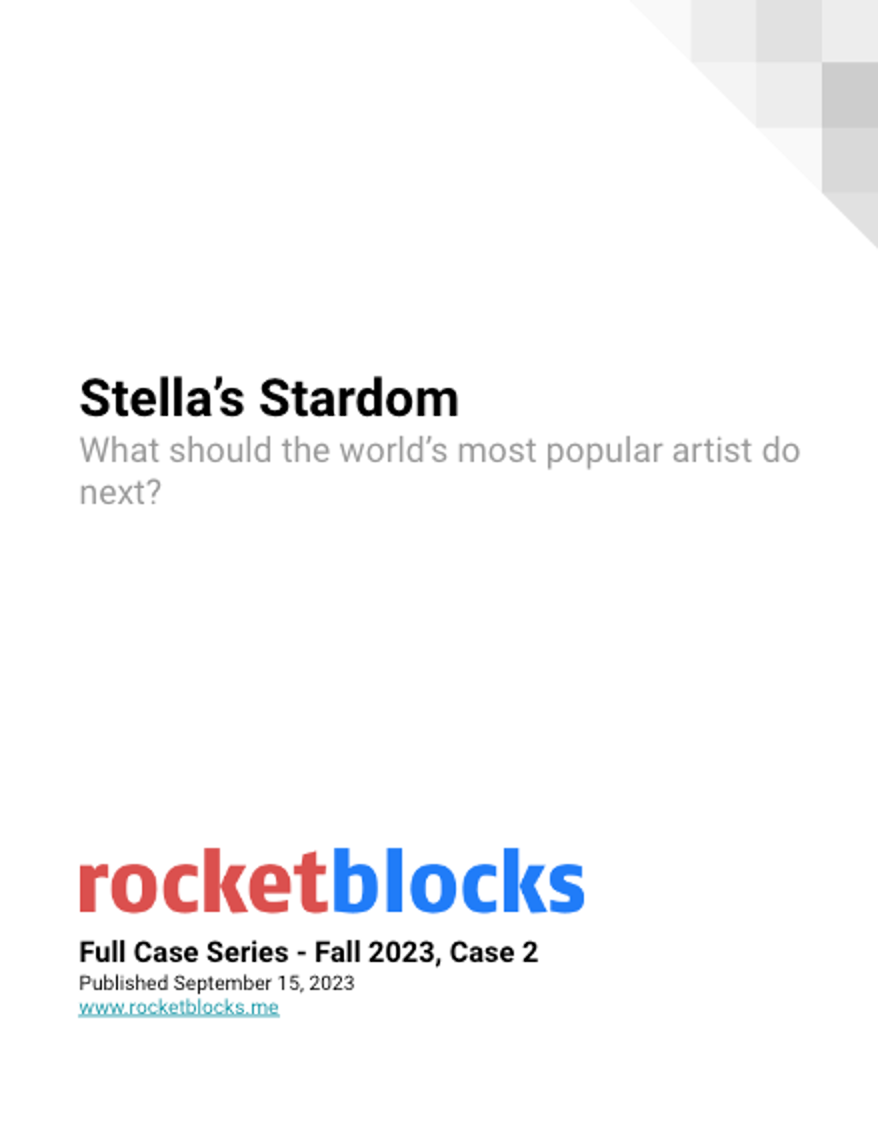 Downloadable PDFs designed to be completed with a partner.
Self-paced cases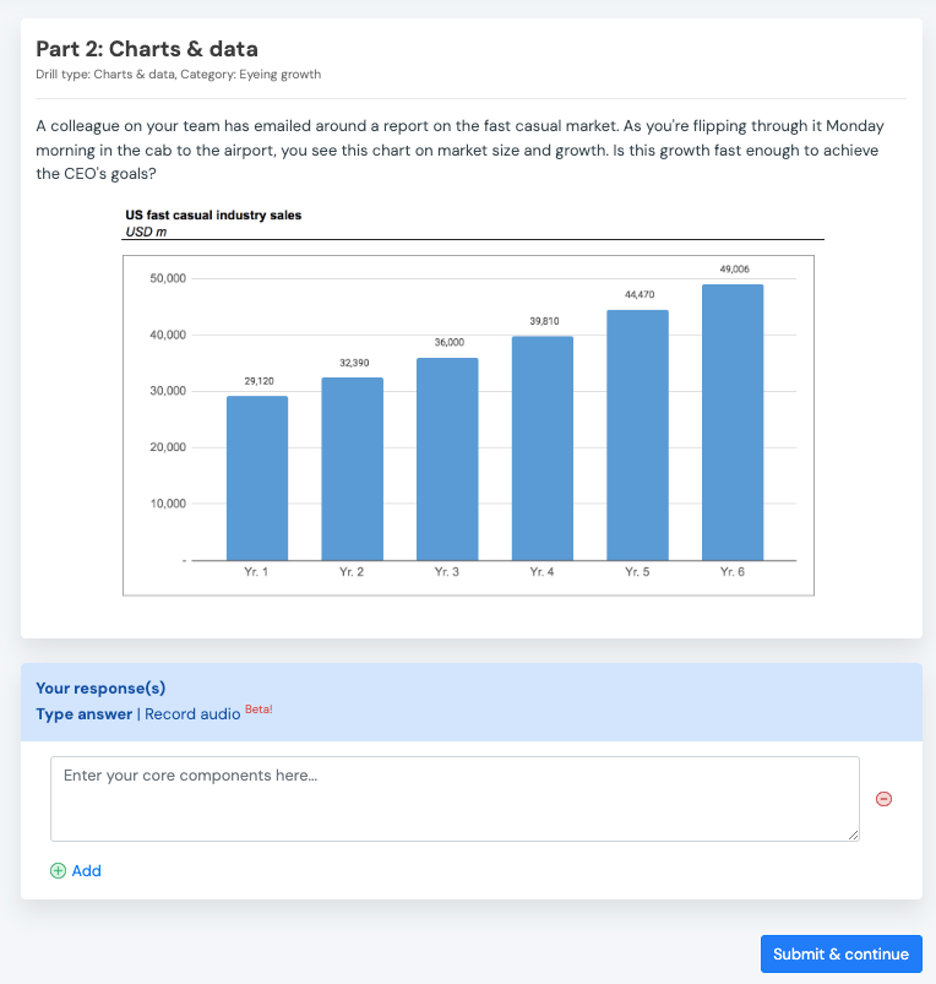 Interactive cases designed to be completed on your own. Expert and peer responses available to use for benchmarking your performance.
Real interview drills. Sample answers from ex-McKinsey, BCG and Bain consultants. Plus technique overviews and premium 1-on-1 Expert coaching.