How an Associate at EY Parthenon prepped for consulting interviews
Calvin Cheung Zheng, Associate at EY Parthenon
Published: August 9, 2023
Background | My prep | Advice
Calvin Cheung Zheng is currently finishing his Masters in Public Health from New York University after which he will be joining EY Parthenon as an Associate. He is also an expert coach on RocketBlocks.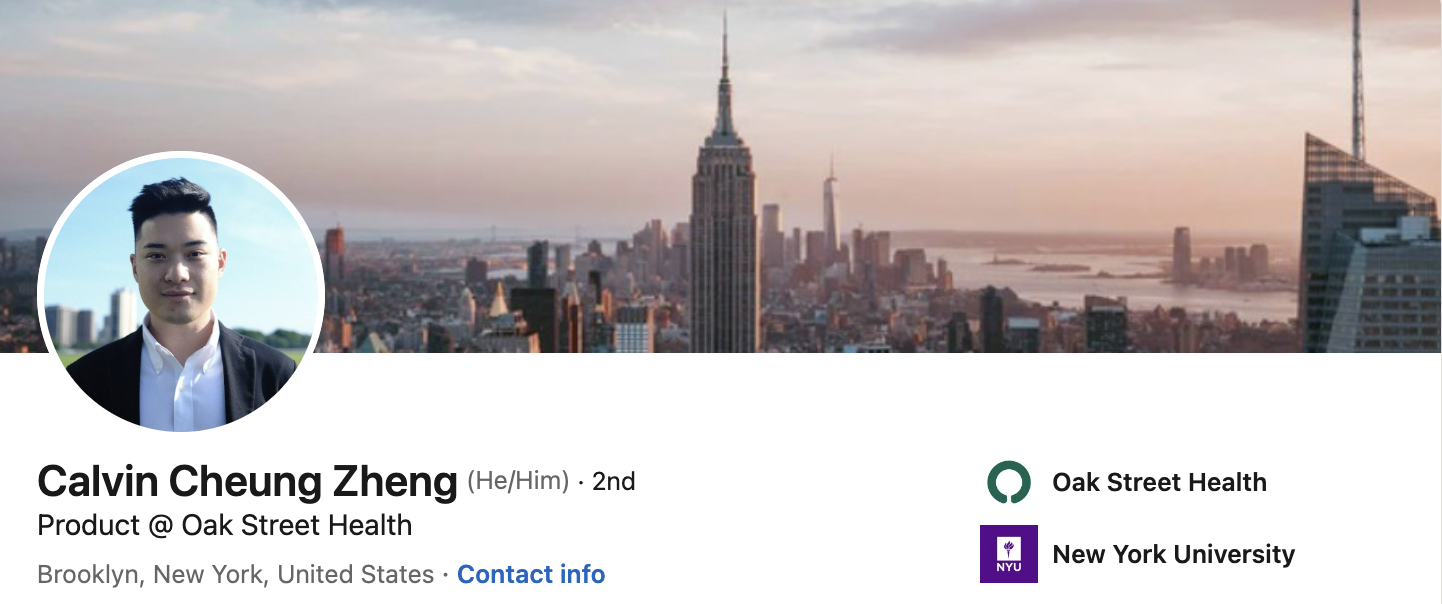 In this post, we'll hear about how Calvin prepped for his consulting interviews, what worked and what didn't, and the advice he has for candidates who are in the thick of the interview process.
Why I pursued consulting (Top)
What's your professional background? Why did you decide to pursue Consulting?
My professional background is in healthcare! I decided to pursue consulting for a couple of reasons. One, I wanted to be able to work on projects in different industries and functions. Being able to go from, for example, an higher education growth project to commercial due diligence for a mega-cap private equity firm in just a couple of months excites me. Two, consulting is a high-growth environment that forces you to grow your skill-set and capability rapidly. Consulting is infamous for potentially long hours and high-stress projects, but I wanted that at this point of my career and welcome that. With the long hours and high stress comes growth. As they say, pressure makes diamonds.
My interview prep (Top)
What were the first steps you took as you began your interview prep?
Coming from a non-traditional background in consulting, I knew that my first step to take for my interview prep was to build a strong business and economics foundation. Having not taken business and economics courses in my undergrad and grad school coursework, I needed to learn the basics.
So every day, I had three non-negotiables. The first was to read the Wall Street Journal or the Financial Times. The second was to self-study economics and business fundamentals for 1 hour, and the third was to listen to CEO interviews. All three of these things improved my business sense. In particular, listening to CEO interviews, it gave me a better understanding of what are the most important things that are top of mind when it comes to improving a business, which is very applicable in a case interview setting.
How much total time did you spend prepping for interviews? How many mock interviews did you complete?
I spent three weeks preparing before recruiting season and continued to prepare throughout it. I estimate it to be 2 hours a day for 15 weeks. So that totals around 210 hours.
I completed 12 mock interviews, with the mock interviewers coming from diverse backgrounds such as consulting, tech, and healthcare, which gave me different viewpoints to aid my preparation.
How did you identify areas to work on during your interview prep? How did you practice?
I identified areas to work on through a simple framework of value vs. effort.
I first broke down the interview into different parts, such as brainstorming, structuring, mental math, charts & data, etc. Next, I would pick the part of the interview process I was most weak in and then work on it. I identified this through feedback from my casing partners.
For example, I was particularly weak at doing case math and drilled relentlessly and had my casing partners give me more mathematically intensive cases. My overall philosophy was to be a well-rounded interviewer. I practiced using RocketBlocks as well as casing with partners.
What was the most impactful part of your prep?
The most impactful part of my preparation was casing with good partners.
There is no alternative prep resource that can replace practicing with casing partners. A good case partner will push you, give honest feedback, and is consistent in helping you put in the reps.
A bad partner will softball you, is inconsistent and wastes time for both parties. Some ways I sourced my partners is through my peer network and personal friends who come from a consulting background.
What was the least impactful part of your prep/the biggest waste of time and energy?
The least impactful part of my prep was memorizing frameworks.
My casing ability became better after tailoring frameworks to the case questions. Although most cases can be solved with a pre-existing framework, tailoring frameworks allows you to drill deep into a case by having specific drivers just for that situation.
A good way to start tailoring is to take your pre-existing framework and add case-specific buckets. As you get the hang of it, you can create frameworks with a higher proportion of unique buckets!
How confident were you going into interviews?
I was not confident going into interviews as I had never interviewed with consulting firms before, so it was new territory for me.
During the first few interviews I had, I definitely under-performed, but as I got feedback from the firms that rejected me on things to improve on during the interview process, I began to become more and more confident. It really is a matter of getting in the reps for me!
People sometimes get really nervous before an interview. What was the "worst thing" that happened during the cycle?
The worst thing that happened to me during the recruiting cycle was completely misreading a chart because I was too nervous to even read the axis labels—I never made that mistake again!
Knowing what you know now, what advice would you give to yourself at the very beginning of your interview prep?
The biggest advice that I would give myself is to case with other people as soon as possible. Casing with another person, especially someone good at giving cases, is the most time-efficient way to improve. They will be able to give you feedback on your structure, communication, and things you might not be able to pick up if you practice by yourself.
Real interview drills. Sample answers from ex-McKinsey, BCG and Bain consultants. Plus technique overviews and premium 1-on-1 Expert coaching.